Office Furnishings

Furnishings & Design Services for Optical & Retail Spaces
Creating a "complete" optical environment requires the coordination of both the retail sales and the professional areas of a practice. Image is everything when remodeling or starting an optical business or new practice. Planning, strategy and flawless execution are the keys to success. Our comprehensive optical design and build package takes all of this into consideration. Talk to our professionals about employing a modern optical space design style for your shop, retails space or office, with contemporary furnshings like medical and optical reception desks, optical dispensing furniture, optical showroom display pieces, and much more.
The same care and attention to detail that is given to every aspect of the sales area is given to the "back" areas of your business. We design the functional casework that is needed for your exam rooms, break rooms, business offices, contact lens room and labs … and then WE BUILD IT.
Our years of experience in the medical field and manufacturing have allowed us to create a wealth of products to fill the specific needs of each of your critical production spaces. Take a peek at the images below to see 3D renderings of some of the solutions that tie an entire space together for the "complete experience" that leads to success.
Reception desks ideal for medical offices, dentist offices, optometrists, retail spaces and more.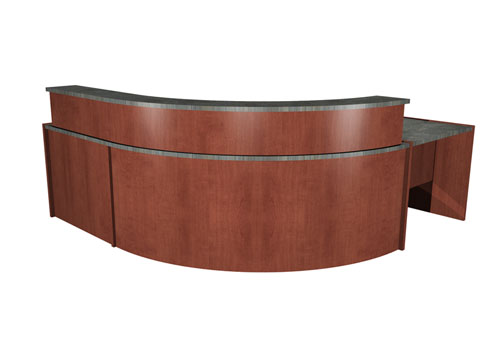 Business Office
Cabinets, desks and other office furniture and furnishings for optometrist offices, retail spaces and more.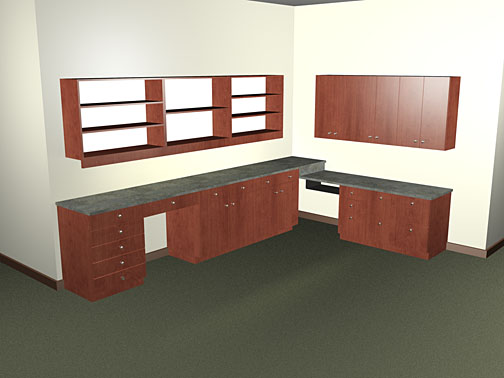 Layouts, design, desks and more for optometry office exam rooms.